'Micro Budget' Film Production Kit
YES!, these are 'affiliate links' & we'll get a small kickback if you shop through here. [As a matter of fact, you don't even have to buy these actual products. If you go to
Amazon
to shop, through ANY of our links, even to buy unrelated stuff, Food or High Heel Shoes, whatever you purchase at checkout will send us a % of that purchase price. As long as that 'check out session' is initiated from one of our links.] So, the next time you want to shop on
Amazon
, for anything, & if you enjoy this site, please consider clicking to
Amazon
through us. It doesn't cost you anything at all, & we earn a few bucks for our next production! THANKS!!
So, as a Filmmaker w/ experience in the industry, I can tell you I have 3-5 sources for Reds & Alexa's in 8 different cities all over the country, with all the Cine Primes, Lights, Trucks & Grip gear you can shake a stick at. I can set up a shoot anywhere in America without too much trouble.
MICRO BUDGET FILM GEAR KIT,
Truth be told, I don't need or want all that expensive equipment sitting in my garage stressing me out. My 'Personal, Micro Budget Film Kit' is made up of the 'highest quality & cheapest price' gear I can find. I own most of the Film equipment & gear below, have used it plenty, or its on my 'wish list' after a bunch of research & discussion with other filmmakers. These are good, cheap buys for any micro budget production & it's all decent/good build quality.
With the gear below, I'm always prepared to shoot just about anything. As I said, I've got plenty of rental houses available & plenty of experience on High Budget Features, Television & Commercials. If a client wants to drop a 100G$ per day, I have no problem arranging that for them, but the fact of the matter is, that's a rare production. I do a bunch of Fashion Photo stuff & really small shoots for people who cringe at spending 3-500$ a day for film equipment. I don't have to do small shoots like these, but if I want to, I can. From underwater, to aerial, to good looking & sounding Narrative, Corporate Media or Web Content, these items are what I consider my personal 'Micro Budget Kit', & they allow me to get the shots I want, day or night, with no budget or extra cost.
Minus having 'All' of the cameras & sound recorders, because you can do it with 1 or 2, I consider having this entire collection necessary to make up a 'Full Kit' that will allow you to handle just about any/every shooting scenario ( you can add a Drone,Jib, Slider & SteadiCam if you want to hit EVERY shot type. I'll list those too) With this minimal gear, I don't question 'IF' I'll be able to get a shot. As long as I have the Talent, Location, & any specialty Props or Set Dressing, I know that I can get the footage I need for a decent looking sequence.
If you're running an Ad Block you may not see these Pictures!?
JVC LS300
. I've seen it out perform a GH4 in side by side test & its got some amazing features. I haven't been able to get my hands on one, but I think this is the most under appreciated camera that exist today. Definitely on my wishlist, maybe.
DJI Phantom 3
. There are better Drones available these days. I think the Phantom 3 is the minimum requirement for decent looking drone footage. Its clean & stable (2.7k?) HD footage adequate for most Web or TV Media. Future Proofing w/ a
Phantom 3 PRO
with 4K might not be a bad Idea for extended use.
I prefer a Mirrorless camera over a DSLR for my Digital Cinematography & Photography. Honestly, 90% of the best, most cinematic stuff I've seen in the past 3 years has come off the GH4. Its the 96fps & the color & image quality. I've used it a bunch & I love this camera. The GH5 is looking amazing so far &.... what can I say? its the only thing better than a GH4.
Camera Bag??
Padded, Waterproof bags & backpacks that cost 1/3 the price. The magic search term is 'Fishing Tackle' & you'll find some well made multi compartment solutions. Want to skip 200$ on a Pelican Case? Try a 20$ cooler with wheels & put some foam inside. I've had high end cameras delivered to me that way on film sets. It's a pretty good solution.
A7S II
. Because I want to shoot at night w/o bringing lights. Seriously, thats the only reason.
An SJ5000 or even SJ4000 is a great little cam. Sure a GoPro is nice. I'm actually not a fan of the YI 4K. My personal choice for my kit, & I have 2 of them, is
SJ CAM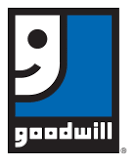 I dont ever use my matte box unless I'm in 'Studio Mode', but the
3 stage rubber hood
is a must. The seams will blow after about a year of hard use & abuse but it's only 8$. I'm fine with a 77mm on all my lenses, but you can find them in 86mm for something like a B4 or huge zoom. Between rain ,snow, windy sand &... sun light... it's a 'must have' for me. Light enough to run a Vari ND behind it, & I stack step down rings for smaller lenses. It lives on my camera.
A Surprising amount of shooters say they don't need a
UV Filter
for lens protection but you only need to scratch 1 good lens to figure it out. Aside from protecting your glass element, it also makes cleaning when shooting SOO MUCH EASIER! I put one on every lens I have & you can find them for 3$ if you hunt!
Surprisingly, I've become a big fan of these '
Conversion Lenses
' over the years. I have a few Wide Angle's & a couple Telephoto types that live in my kit. You can still pull focus behind them & get a shallow DOF. The Wide Angles really help in tight interiors & the Telephotos can bring you much closer to subject. I was a doubter for a long time but I realized the errors of my thinking. There's many Top Cinematographers, including Stanley Kubrick, who have regularly used 'conversion lenses' or had lenses permanently modded in the same way. Get 58mm versions which will fit over most front elements with step up/down rings. You can actually find them in 77mm & 86mm makes too, but that's a bit excessive & heavy.
Micro 4/3. I shoot manual lenses adapted to M43. I can adapt MANY TYPES to EF, & then 'Double stack' onto this
PIXCO .71x focal reducer to M43
& it works great. I paid 150$ 2 years ago. Its 90$ here. Good Build & Performance!
Polarizer
, Get rid of reflections in windows, on shiny stuff & over water. Get a large one that fits over all your lenses w/ step up/down rings.
I've shot Photo & Video w/ this
Variable ND Filter
for 3 years. Clear, Sharp, good color. Super cheap.
I have the 30$ 'No Brand' version of this
Microphone
w/o the cool mount & case. Its good at about 1-4' feet away, 5 is pushing it & you wont hear anything at 7. A 'real' good shotgun will still pick up at 7,9 & maybe 12' away, but that's at least 300$ at the low end.
I prefer a 4 or 6 track Audio Recorder because I can Lav 3 actors & Boom. Its a little more versatile than a 2 track.
Skip the expensive Audio Boom Pole (that breaks 75% of time) & get a 'Heavy Duty'
Painters Pole
. WAY better & cheaper. Needs a little mod, you can pad the base w/ 1" foam pipe insulation! Get 18' or 24' if possible. Check your LOCAL hardware store or Home Depot, & pay for a good quality, mid range price, strong one.
1 stereo track
Recorder
, These are OK, but better to get the multi track. 4 or 6.
Ring Light, *THIS ONE
, Easy mod over an old 77mm Rubber Lens Hood metal ring (insert foam ring & metal ring into this light), Screws to front of lens. Its too small for obvious Ring Reflection in eyes, but great for soft direct light!! Love mine!
A
5 in 1 bounce
is always good for Interior & Exterior stuff, This one's got a scrim & handles for better clamping.
You have to spray black the inside of
these Barn Doors
. eBay sells this 1 light for 24$ but no battery. I have plastic squeeze 'Grip Clip' that I put 1/4-20 thread through handle. I can attach to street sign, car door, house door, railing. Anything 3 inch. GREAT mobile lights, eat battery kind of quick, 30-45 continuous on small batt.
Super Handy
& most hardware stores have them for 5-6$. Putting this one in a white plastic bag diffuses it nicely. This square type w/ 24 bulbs on top is better than flashlight & it hides in tight spots well. good for car interior off dash.
Yes
These
, but I prefer the larger Reflector Dome size (this is standard 8.5") because hot bulb is deeper in large model. Use Tin foil as Barn Doors /flags on front to shape light.
Bigger is better for a '
China Ball
' / Chinese Lantern. I prefer a 24" but a 12" will do. Avoid an 8". Good for soft even light.
If your
tripod
budget is less than 300$ I think this particular make is your best bet. Theres a few names for this exact set up & they are usually 130-180$. You can find other tripod models around this price but they are flimsy & dont have the same extension hardware or build quality. This is a fairly heavy set up but thats good for stability. The heads on these are kind of 'hit or miss' as far as if you'll get a really smooth one. You can source a better ball mount head starting at 200$ & legs with better feet starting at 120-130$, but for a package deal these are the best I've seen at around 130$+ total.
Drill & mod this for a taller 'C' & you can use as a
1/2 cage
or run over 15mm rails. Other 'Cs' start at 30$.
I have this Particular
Arm & Vest
(w/ a different stabilizer) & its decent. I've heard good things about the Fly Cam also. *Pro Tip for this GLIDE GEAR 'Arm & Vest only', go look on eBay where they auction them for 199$ (or best offer) every month.... Offer 100 or 150$ & if the listing doesn't sell, you'll get it for the offer you make. I got a brand new one for 100$. Arm & Vest. * If you get a different brand stabilizer you may need to mod the handle or mounting pin.
C-47's
. The internet ones are never as good quality as in the market but they're OK. Make sure you order 'full size' not the 'minis'
One thing you really cant cheat is actual
Liquid Latex
. Sure, you can run jello prosthetic or scarring & use homemade 'Nose wax' for some texture, but real liquid latex is best for gluing & smoothing skin stuff.
'Eye Shadow' 120 colors
13$. As long as you stay away from the Sparkly Glitter kind, these types of eye shadow can carry you through a long way making aliens or zombies or whatever. Get some bright colors like this & some Dark & Light tone
Powder 'foundation'
. Add some fake blood & colored hairspray, you have a full makeup kit for any situation.
*BEE SMOKER*
A
Bee Smoker
is THE BEST tool for heavy white smoke for Pyro / Fire, for a light Mist effect in a jungle or thin Fog, or to bring out 'God Rays' from above. A lot of people tout Fog Machines, spray aerosol Mist, or the new 'Battery Liquid Smoke Blowers'. Those people are WRONG. The Bee Smoker is super cheap, pellet fuel is cheaper to get than the liquid fuel, & you are not dependent on electrical or battery power. Every Art Department truck in Hollywood has a Bee Smoker on it. They are safe to breathe inside or outside. You can have thick smoke or fan it out for fine mist. A little fuel will go a long way. One smoker & a large
bag of fuel
will get you through many shoots. Nothing beats a Bee Smoker for Smoke, Fog or Mist.
You can find these cool chain mail /
wire bikini bra things
for 4-15$ with many styles & weaves for post apocalyptic looks.
Weather you're looking for something natural & 'Real', or a crazy colorful costume style, Amazon has a huge selection of every type of
wig
available & they start at around 10$
2 for 8$. You can find amazing
AirSoft Pistols
, Shotguns & Assault or Sniper Rifles for 5-50$. ***If filming w/ these call your local police 1 week ahead of time & talk to the 'Watch Commander / Dispatch' & let them know where/when + point of contact, Phone #... They will be cool about it if you call.... If you don't call you could go to jail. NY state has serious new 'fake gun' laws in public, steep fines & actual jail time. No Joke!!
EMG-MEDIAMAKER.com
is all about Free resources for Filmmaking & Digital Arts for the Creative professional. We have content about web design, photography, music, stock footage, free footage, stock image, free images, photo, free photo, free Software, tutorials, VFX, 3D animation, 3D models, CGI, Filmmaking, Producing, Directing, Digital Cinema, Media, Graphic Design, & Art.
We offer Free Links, D
ownload
s, Assets, Information & Resources , related to Film, Movie, Web series, Indie Film, Television, Media, Producer, Editor, DSLR, Cinematography, Director, Cinematographer, Director of Photography, Hollywood, Bollywood, Filmmaker, Filmmaking, Actor, Acting, Thespian, Performance Arts,
Script, Screenplay, Content Creator, Viral Video, Special Effects, Digital Cinema, Distribution, Film Festival, Film Market, Feature Film, Film Finance, DGA, SAG, PGA, Guild, Movie Camera, Camera Operator, Video Camera, Free Movies, Watch Free Video, Mirrorless Camera, Camera lens, Prop Master, Stunts, Production Assistant, Gaffer, Grip, Executive Producer, Movie Funding, Film School, Streaming, VOD, Color Grading, DIT, Color Correction, Web Design, SEO, Web Master, Web Marketing, Audio Design, Free Sound, Free Music, Free Audio, Programming & Code.
PLEASE LIKE & SHARE, THANKS!!