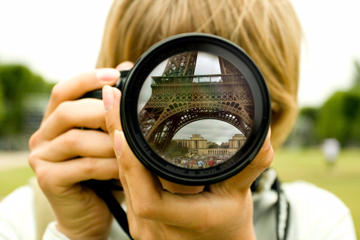 EMG-MEDIAMAKER.com
is all about Free resources for Filmmaking & Digital Arts for the Creative professional. We have content about web design, photography, music, stock footage, free footage, stock image, free images, photo, free photo, free Software, tutorials, VFX, 3D animation, 3D models, CGI, Filmmaking, Producing, Directing, Digital Cinema, Media, Graphic Design, & Art.
We offer Free Links, D
ownload
s, Assets, Information & Resources , related to Film, Movie, Web series, Indie Film, Television, Media, Producer, Editor, DSLR, Cinematography, Director, Cinematographer, Director of Photography, Hollywood, Bollywood, Filmmaker, Filmmaking, Actor, Acting, Thespian, Performance Arts,
Script, Screenplay, Content Creator, Viral Video, Special Effects, Digital Cinema, Cinema Camera, Cinema Lens, Distribution, Film Festival, Film Market, Feature Film, Film Finance, DGA, SAG, PGA, Guild, Movie Camera, Camera Operator, Video Camera, Free Movies, Watch Free Video, Mirrorless Camera, Camera lens, Prop Master, Stunts, Production Assistant, Gaffer, Grip, Executive Producer, Movie Funding, Film School, Streaming, VOD, Color Grading, DIT, Color Correction, Web Design, SEO, Web Master, Web Marketing, Audio Design, Free Sound, Free Music, Free Audio, Programming & Code. -Evolution Media Group, Pacific
PLEASE LIKE & SHARE, THANKS!!
Free Photo Hosting & Sharing Sites
There are a bunch of Sites I'm skipping because they cap either your resolution or storage capacity. Google lets you upload as many SmartPhone pics as you like, but they only give you 15 gig of free storage for larger files.
Imageshack
is pretty good as they dont cap resolution & you can get 10 gigs per week, which is probably adequate for even busy photographers. The links below are basically 'unlimited', or they give you a terabyte of storage with no cap on file size.
DeviantArt is the largest online social network for artists and art enthusiasts, and a platform for artists to exhibit, promote, and share their works with an enthusiastic, art-centric community.
http://www.deviantart.com
Flickr.com offers FREE Photo & Video hosting. Get a free terabyte of storage for your work: https://www.flickr.com
Imgur offers Photo hosting & Sharing. Imgur.com
Postimage gives you FREE photo hosting for life & does not restrict file size or storage capacity:
https://postimage.io/
EyeEm.com started as a Phone App but now you can Upload via PC. Its similar to Instagram but you can market original stock photos directly from there, & it actually lets you submit to Getty Images directly too. I used to like it, now that its PC compatible I think its GREAT!!
https://www.eyeem.com